All rights reserved 2009 - NH PRO SE
Donations
Welcome to our Donations Page, as you can see from visiting our website we are all about trying to help each other, and do what is right for our children, and see that everyone is treated fairly and that everyone is giving justice.
Today we hope you will make a generous donation, we do undersatnd that people who visit here do come from many walks of life, and any donation is better then none.
We do "Thank You" in advance for making any donation,
To make a donation at this time, please click on the Donate button now! - Thank You!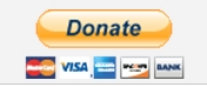 911 We will
NEVER forget!
PRO Se
New Hampshire